Back to "Monthly Program History"
October 19, 2011
"Caving in China and Beyond"
by Jennifer Foote
After being invited to cave in China several times, I finally decided that the time to travel is now and not later. Since I would already be halfway around the world it made sense to keep going the rest of the way so in February of 2010 I began an "around the world trip" with stops in China, Thailand, Cairo, Holland, Iceland, and Tennessee.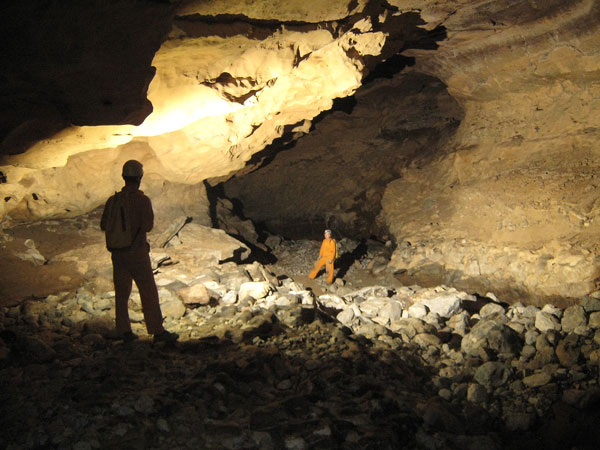 Cavers in Er Wang Dong.
As part of the Hong Megui Cave Society expedition our goal was to attempt to connect the second and third longest caves in China: Er Wang Dong and San Wang Dong. We lived with the local community of farmers for three weeks during our explorations. The area is part of the South China Karst which was declared a UNESCO World Heritage site in 2007.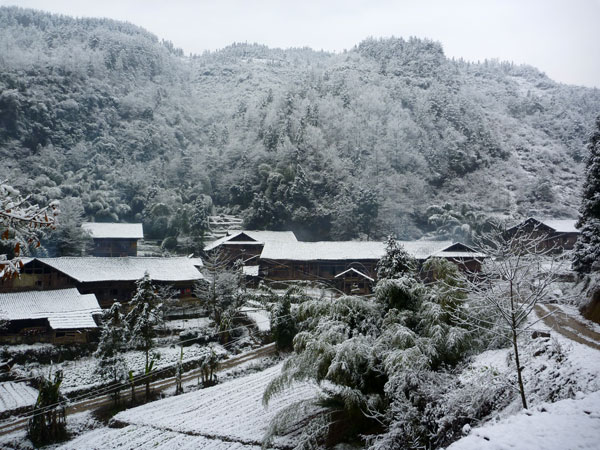 Chinese farmer village.
After returning home and wanting to cave in still more places, my sabbatical was extended. I joined caving trips to Hawaii, Belize, Alaska, and Mexico where our group was forced to hike out of the mountains after a hurricane destroyed the road.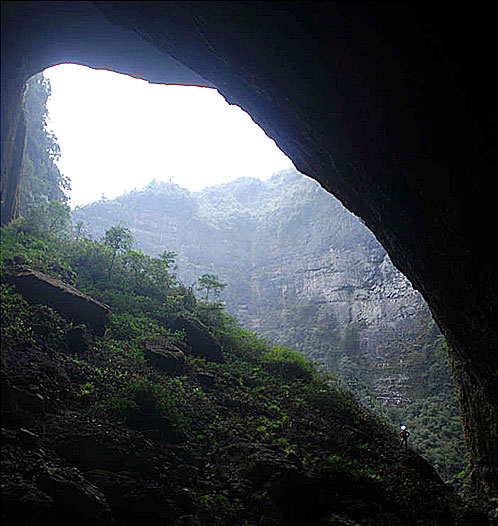 Sinkhole entrance to San Wang Dong.
Jennifer Foote is a Civil Engineer who has been working in Los Alamos since 1998. She has been a director for the National Speleological Society and is co-chair of the New Mexico Bat Working Group. She likes to spend too much time caving and traveling.