Back to "Monthly Program History"
May 20, 2009
"To Alaska and Back in 3 Months"
by Momo Vuyisich
In the summer of 2003, Momo and Grace left everything behind, and embarked on a 3 month long road trip starting in Salt Lake City. They visited the Pacific Northwest, and used the Alaska Ferry System to travel through southeast Alaska, visiting places like Ketchikan, Juneau, and Sitka. After a brief visit to Yukon, they spent the next month visiting Alaska's mountains, fjords, glaciers, etc.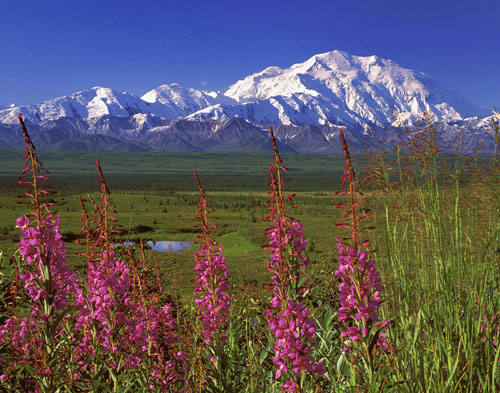 Denali (Mt. McKinley) rising 18,000 feet above the valley floor
Finally, they used the Alcan Highway to drive down to the lower 48, visiting some amazing places along the way in the Canadian Rockies. They camped the whole time, except for a few nights spent with family and friends in Seattle and Pullman. The presentation will include many photos, and a description of the preparation for and logistics during the trip.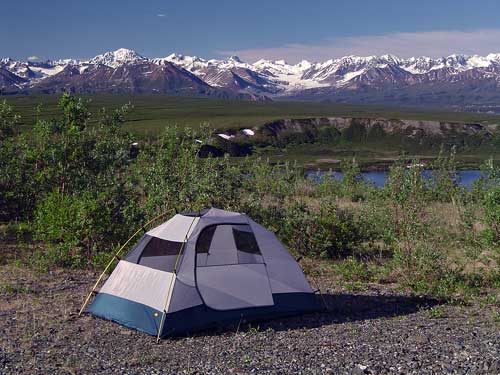 Campsite with a million dollar view
Bio: Momo (Vuyisich) grew up in Yugoslavia, where he started hiking and backpacking. He has lived in the Southwest for 15 years, and enjoys the outdoors very much. He is also an amateur photographer, and works at LANL as a Biochemist.