18. Some of the Years' Most Memorable Programs
LAM History Index | Go to Previous Topic | Go to Next Topic
The Mountaineer's monthly meetings (currently the third Wednesday of every month, at Fuller Lodge, 7:30 PM) feature a slide show program on an outdoor activity by club members or invited speakers. The speakers may show photos taken on club trips or on their own personal trips or expeditions. These programs provide a great way for the members to share in exciting adventures that others have taken and to get a better sense of the many wonderful possibilities that exist for exploring the outdoors. Often they provide the audience members with new ideas for trips that they can do in the future.

The Mountaineers have also occasionally invited well-known climbers, mountaineers, archeologists, and other outdoorsmen to present programs to the club. Over the years these have included famous climbers such as Pat Ament, Fred Beckey, Todd Bibler, Jim Donini, George Hurley, Aron Ralston, Gaston Rebuffat, John Sherman, and others. Gaston Rebuffat, a well-known French climber, gave a presentation to the club in the late 1950's, and had dinner with Tom Newton, the club's founder, and his family at their house. Gary and Lynn Clark have given us excellent presentations on many of the climbs in their list of "North American Classics".

Perhaps the most interesting and most gripping programs are those that were presented by club members who are also well-known mountain climbers in the US climbing community and who have taken part in expeditions to other parts of the world. These include especially memorable programs by George Bell, Eiichi Fukushima, and Don and Alice Liska.

George Bell gave the Mountaineers several excellent presentations on his climbs and treks in the Himalayas and in Peru. George and Ginny Bell loved Nepal, Bhutan, Pakistan, and northern India. They did 12 treks there and gave presentations on some of these trips. George was justly famous for his participation in the 1953 American expedition to K-2, a climb that was immortalized in the book "K2, the Savage Mountain," by Charles Houston and Robert Bates. Every 5 or 10 years, he would offer to give his account of that expedition to the Mountaineers, and those of us who were lucky enough to attend one of those programs will always remember it.

During that climb of K-2, at 25,000' on the mountain, they endured a horrific storm for a week. One member of the party became ill, and the group began a long and dangerous descent. Someone slipped, and the whole party began to fall towards certain death. One climber, Pete Schoenig, managed to catch the other climbers with "The Belay," perhaps the most famous save in all of mountaineering history. "This was a pivotal event in the lives of the surviving team members, who became as close as brothers. George was carried out from base camp and eventually lost two toes to frostbite. Despite this, his enthusiasm for climbing was undiminished. He went on several more Himalayan expeditions, culminating in the first ascent of Masherbrum in 1960 (the 25th highest peak in the world)."

Without that successful belay, the Mountaineers would never have had the chance to meet George Bell or hear the gripping story of the K-2 expedition. A November 2, 2006 Newsweek on-line article on MSNBC by Karen Molenaar Terrell documented the August 2006 reunion meeting of 28 descendants of the "Children of the Belay." These were the children or grandchildren who would never have been born except for that famous belay. George Bell's wife, son, daughter, and grandchildren attended the meeting, which was held in the town of Leavenworth, Washington. Ginny Bell remembers that many of these descendants became very close, like the original climbers.

In 2002 or 2003, Ginny Bell also did a Mountaineers' program on K-2 with the help of Don and Alice Liska. She showed the BBC documentary that was prepared on the history of climbing K-2, which began with the first Italian trip led by the Duke of Abruzzi. The documentary also described the American climb in 1953 and the successful Italian climb the following year. She also showed part of the detailed interview of George Bell that the BBC filmed in March 2000, two months before his death.

Eiichi Fukishima, whose climbing career began in Seattle, was a member of the Los Alamos Mountaineers from 1967 until the 1990's. While living in Los Alamos, Eiichi led a Mountaineers' trip to Mts. Shuksan and Baker (in 1973) and several winter climbs to the Spanish Peaks, Ellingwood Peak, and Tijeras Peak in Colorado. He has given several presentations to the Mountaineers on his expeditions to Greenland and Antarctica.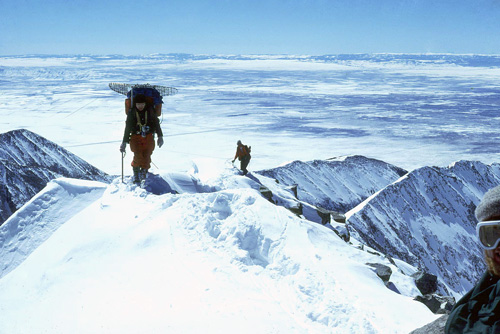 Fig. 1. Eiichi Fukushima and Karl Mueller on the West Ridge of
Ellingwood Peak (March 1979, Bob Cowan photo).
In 1966, Eiichi was a member of the first team to ascend Mount Vinson, the highest mountain in Antarctica and the world's "Seventh Summit." In addition to Vinson, the 1966 team made the first ascents of Tyree, Shinn, Gardner, Ostenso and Long Gables. It was one of the most successful mountaineering expeditions ever to leave America's shore. This past year, Eiichi gave a program on the 40th anniversary attempt on Mt. Vinson, which included Eiichi and several other members of the 1966 team. While they were not quite as successful, the 2006 team (now in their 60's and 70's rather than 20's and 30's) came within 100 vertical feet of the top.

Eiichi Fukushima, Larry Campbell, and Don Liska made a trip to Greenland in 1971 and gave the Mountaineers a great slide show (organized by Dan Elliott). This is a wild region which no other club members have ever seen. The expedition's goal was to do a first ascent of Mt. Inar Mickelson, which was unclimbed at that time. If they reached the top successfully, they planned to use a theodolite to compare the height of that peak to that of the nearby Mt. Gunsbyornfeld, which was claimed, but not with certainty, to be the highest peak in Greenland. Larry Campbell recalls that they tried hard to interest George Bell in the trip, but he said there were too many uncertainties. As it turned out, there was too much ice in the fiord that had to be used to approach the peak, so they could not be dropped off close enough to have a chance of climbing it. They also had delays getting out because the fiord was starting to freeze up, and they had to rely on the help of the native Eskimos to recover their gear. Nevertheless, this expedition was a great adventure for them, and a trip that helped define the breadth of the Mountaineers' interests.

Over the years, Don and Alice Liska have regaled the club with many adventuresome and well-told stories of their climbs in Alaska, Greenland, Peru, Switzerland, and Asia, including their exciting climbs of Mt. Robson, Mt. Waddington, and Mt. St. Elias in Canada (program given in 1979). Their climbs on Shiprock and their involvement in its history, as described to the club in a fascinating recent program, are summarized in an earlier section of this history. Their program on the expedition to Afghanistan in 1969 is called out here because of its unique nature.
Don and Alice visited Afghanistan in the summer of 1969 as part of an expedition led by a well-known German climber, Richard Hechtel. The party climbed Noshaq (7492 meters or roughly 24,600 feet), the highest peak in Afghanistan's Hindukush range. The peak is located about 200 miles from K-2 in the long narrow Wakhan Corridor of northeast Afghanistan, on the border with Pakistan. They were the first Americans to enter the Wakhan Corridor, making it perhaps the most unusual location ever visited by members of the Los Alamos Mountaineers. It is a very beautiful area, but is nowadays completely inaccessible to anyone from the West. From Kabul, the party traveled in an old rented schoolbus, complete with driver, two mechanics, and a large supply of spare parts. The bus was both home and livelihood for the 3 Afghans, and they worked hard to get it across streams and other obstacles. At one point they completely rebuilt the transmission! The party stayed overnight in teahouses where they slept on the floor and ate local bread and rice.

The Afghans were not accustomed to seeing a woman wearing outdoor clothes, and Alice was often stared at or spit at. One small strong wiry Afghan was very chivalrous and carried her across a raging stream on his back. But often Alice was very uncomfortable. This was a time when, according to James Michener's book "Caravans," women were still being stoned to death for being improperly dressed. She had not planned on doing the climb of Noshaq, but it was not feasible for her to stay in base camp while the other climbers were on the mountain, or to travel around the countryside alone. So she joined the 6 male climbers for the two-week climb.

Alice says that "The men encouraged me to do the climb with them. The porters did not come up on the mountain past base camp, so we all got in better shape ferrying loads to higher camps. We did not bring any oxygen bottles, even though oxygen was commonly used by other climbers at those altitudes. Near the top, I could only take 3 steps between rests, whereas Don could take 10. There was a small knoll 200 feet from the top, and I sat down and didn't want to go on. But Don came back down and then went back up to the summit with me. I was very pleased, but exhausted. I have never been so tired in my life, either before or after."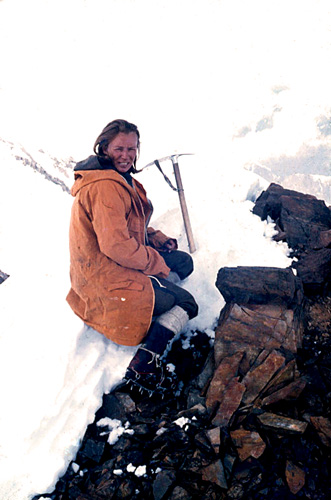 Fig. 2. Alice Liska on the summit of Noshaq
(Don Liska photo, August 1969).
In his book "The Merry-Go-Round of My Life," trip leader Richard Hechtel recalled that "We all met again a short distance below the summit. Alice had a little smile on her face. She was now the highest woman on earth." Indeed, Don says that "Alice's climb added glory to the trip. The fact that she carried her own gear, climbed without porter support, and used no oxygen made this a high standard achievement for a woman in 1969." For about 8 years, Alice held the world altitude record for a woman from the Western World. She was invited to be on the radio program "Today's First Lady," and she also appeared on the television show "To Tell the Truth" as one of three contestants claiming to be the woman with the altitude record. Alice was required to answer all questions truthfully, but the two imposters could lie. In the end, two of the panelists were fooled, but Kitty Carlisle correctly picked her out as the real Alice Liska.
A recent memorable program was given by Eric Ponslet and Lucie Parietti, who represent a new generation of very active Mountaineers. They had taken the club's climbing school in 1995, soon after graduating from Virginia Tech and moving to Los Alamos. They were immediately hooked on rock climbing and they soon added snow and ice climbing to their activities. "After many years of intense 'weekend warrior' climbing life, we decided to take the plunge." In January 2003 they bought an old Greyhound bus that had been converted into a motor home, quit their engineering jobs in Los Alamos, and headed for the open road. Over the next two years they drove to Colorado, Wyoming, Montana, Canada, Nevada (Red Rocks), California (Bishop area), Oregon, and Washington. They spent roughly 270 days rock climbing, ice climbing, and mountain snow climbing before returning to Los Alamos to (reluctantly) resume their former lives. Eric and Lucie described their adventures to the club in a beautiful slide, video, and music program in May 2007. Sadly, they also announced that they were leaving again for another two year trip to Canada, Alaska, New Zealand, Australia, Red Rocks (their favorite rock climbing area), the eastern US, and Quebec (for more ice climbing, their favorite activity of all). Details of their past trip, and ongoing information on their future adventures, can be found at their great website, http://www.ericandlucie.com.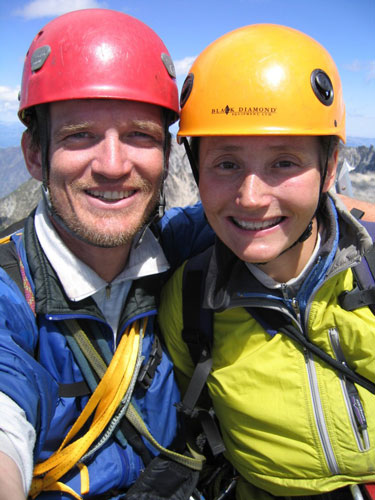 Fig. 3. Eric and Lucie on one of their recent climbing adventures
(photo by Eric or Lucie).
(Please note that information on recent and upcoming club programs is given elsewhere on the Mountaineer's website, and that many recent trip reports by club members are also available on this website.)
LAM History Index | Go to Previous Topic | Go to Next Topic


.